When you smile, don't hold back.  Show as many teeth as you can.  See if the observer can count at least half your teeth when you beam at them.  A smile is infectious.  But rather than a nasty virus, you're spreading mirth and merriment.*  And if you can smile even in the worst of circumstances, then you've truly mastered the secret to a happier life.
And don't worry if you don't have perfect teeth.* Many celebrities have incorporated their crooked smiles into eight-figure incomes. Kirsten Dunst, Steve Buscemi, and Ricky Gervais come to mind. "Are you havin' a laugh?" They sure are!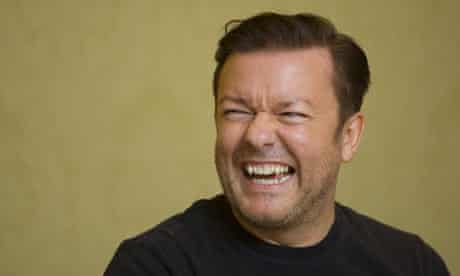 *Even if you have poor dental hygiene, people will still return your smile, though they may back up a step or two. We recommend brushing and flossing and visiting the dentist twice a year.
https://superoptimist.com/wp-content/uploads/2018/03/superoptimist-grin-color.jpg
1699
1560
Nathaniel Whitten
https://superoptimist.com/wp-content/uploads/2021/08/superoptimist-plain.png
Nathaniel Whitten
2018-03-31 18:03:45
2021-03-06 17:19:09
Make it a toothy grin, Ricky Gervais-style.